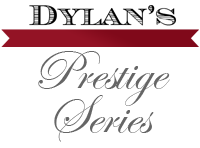 The DYLAN Prestige Series is a collection edited by John Benjamin's gathering publications issued within the DYLAN project. This collection includes selected publications by one or more Research Tasks, on project key themes and transversal issues, but also selected publications on DYLAN-related findings and PhD dissertations.
This book series brings together a wide range of scholarship on different, yet mutually complementary dimensions of multilingualism. It contains the main findings of the five-year integrated research project supported by the European Commission and bringing together researchers from eighteen universities across the continent.
This collection will constantly be updated, therefore we invite you to come back regularly in order to learn more about the latest issues!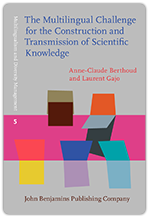 The Multilingual Challenge for the Construction and Transmission of Scientific Knowledge
In this book, it is shown how multilingualism can open different perspectives and im- prove the quality of knowledge by offering an antidote to the squeezing out of different academic and scientific cultures. More precisely, it is shown how multilingual approaches highlight the mediating role of language and, in doing so, optimize conceptualization, communication and evaluation in science.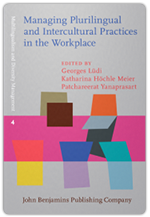 Managing Plurilingual and Intercultural Practices in the Workplace – The case of multilingual Switzerland
The contributions in this volume stem from di erent lines of research and represent both a continuation and an advancement of the European DYLAN project. The book addresses the meanings and implications of multilingualism and plurilingual repertoires as well as the ways in which cultural diversity is managed in companies and institutions in Switzerland.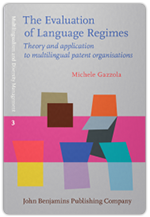 The Evaluation of Language Regimes.
Theory and application to multilingual patent organisations
Building on existing analytical frameworks, this book provides a new methodology allowing different language policies in international multilingual organisations (or "language regimes") to be compared and evaluated on the basis of criteria such as efficiency and fairness.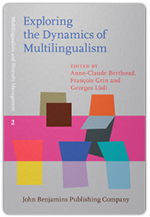 Exploring the Dynamics of Multilingualism
This book addresses the meanings and implications of multilingualism and its uses in a context of rapid changes, in Europe and around the world. All types of organisations, including the political institutions of the European Union, universities and private-sector companies must rise to the many challenges posed by operating in a multilingual environment. This requires them, in particular, to make the best use of speakers' very diverse linguistic repertoires.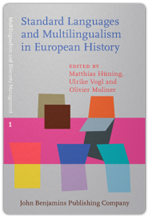 Standard Languages and Multilingualism in European History
This volume explores the roots of Europe's struggle with multilingualism. It argues that, over the centuries, the pursuit of linguistic homogeneity has become a central aspect of the mindset of Europeans.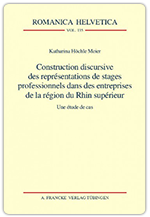 Construction discursive des représentations de stages professionnels dans des entreprises de la région du Rhin supérieur.
Une étude de cas.
La mobilité professionnelle est un sujet jusqu'à présent peu traité en linguistique. Dans sa thèse, Katharina Höchle Meier analyse les représentations de stages professionnels telles qu'on peut les trouver dans le discours des acteurs (apprentis/étudiants en stage, responsables dans les entreprises).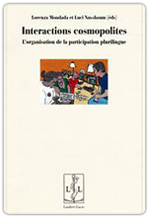 Interactions cosmopolites. L'organisation de la participation plurilingue
Ce livre veut contribuer à une meilleure compréhension des pratiques cosmopolites des élites européennes [...] à travers une étude détaillée de leurs activités situées.