Second DYLAN Doctoral School
Vienna, 22-24 Sep 2010
Presentation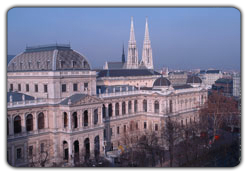 The second DYLAN doctoral school offered doctoral students access to novel analytical perspectives on multilingualism, with a focus on opening avenues for potential future interdisciplinary developments. Furthermore, it aimed at enabling participants to position their own work with respect to various strands of research, both in order to assess how the latter question their respective research assumptions, and in order to allow students to show how their own work calls into question assumptions frequently made in existing research. The second DYLAN doctoral school was designed to emphasise the "interdisciplinary ethos" of the DYLAN project.
Topics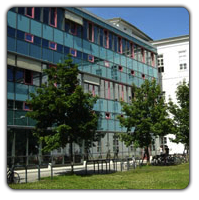 The doctoral school focused on the three following topics. An entire day has been devoted to each.
Incentives in language behaviour by Prof. Dr. José Ramón Uriarte (University of the Basque Country Bilbao, Department of Economics).
Models of Language dynamics by Prof. Dr. Bengt-Arne Wickström (Humboldt-Universität Berlin, Department of Economics).
Socio-psychological dimensions of individual multilingualism by Prof. Dr. Jean-Marc Dewaele (Birkbeck College, University of London, Department of European Cultures and Languages).