First DYLAN Doctoral School
Lyon, 14-16 April 2010
Presentation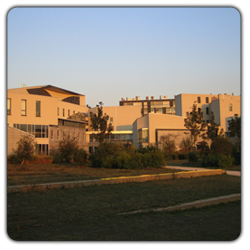 The 1st DYLAN Spring School was organised at
ENS/LSH
,
University of Lyon 2
(France) between April 14th and 16th, 2008. It was focused on methodological problems raised by the study of multilingualism in its diverse manifestations.
The general theme of the Spring School was:
"Researching Multilingualism and Linguistic Diversity in Europe"
The emphasis was on "ways of doing research", that is on variety of research methods and data which can be exploited to make multilingualism and linguistic diversity observable and analyzable. In particular, the Spring School dealt with the three following methodological approaches:
a) the analysis of multilingual practices, i.e. of naturalistic data consisting of (audio/video) recorded social interactions
b) the analysis of interviews
c) the analysis of different types of media (from newspapers to radio/TV programmes, from websites to official documents).
>> read more...

Organisers
Michal Krzyżanowski, Lancaster University, WP2: EU Institutions

Lorenza Mondada, CNRS/Université Lyon-2, WP1: Companies